Dwight Nelson
Co-President - Southern territory  
Dwight worked six years as an electrical engineer with Rockwell International before coming to Lorenz Sales. He received an electrical/computer engineering degree from NDSU. He also has  an MBA degree from graduate studies at the University of Iowa and the University of Kansas. He is also the President of a local Engineering Society and a member of the Kansas City Joint Engineering Council.        
---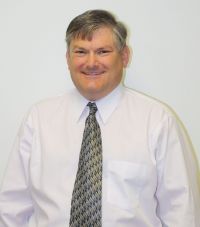 Larry Bouza
Co-President - Southern territory     
Larry started with Lorenz Sales in 2012. Previous to Lorenz Sales Larry has 10 years of experience as a manufacturers representative.   He also has experience in manufacturing and in distribution sales. Larry has bachelor and masters degrees in studies in Chemistry and Physics from the Universities of Nebraska and Kansas.       
---
Dan Bonomo
Outside Sales
Dan joined Lorenz Sales in late 2019. He has 25 years in sales and has experience in product development for a sporting goods company. Dan has studied business in college.
---
Janet Coleman
Inside Sales 
Janet has an associates degree with an emphasis in Business. Janet has over 20 years experience in customer service and has been with Lorenz Sales since 1994.